MAX3 MATRIX SERIES CONSOLE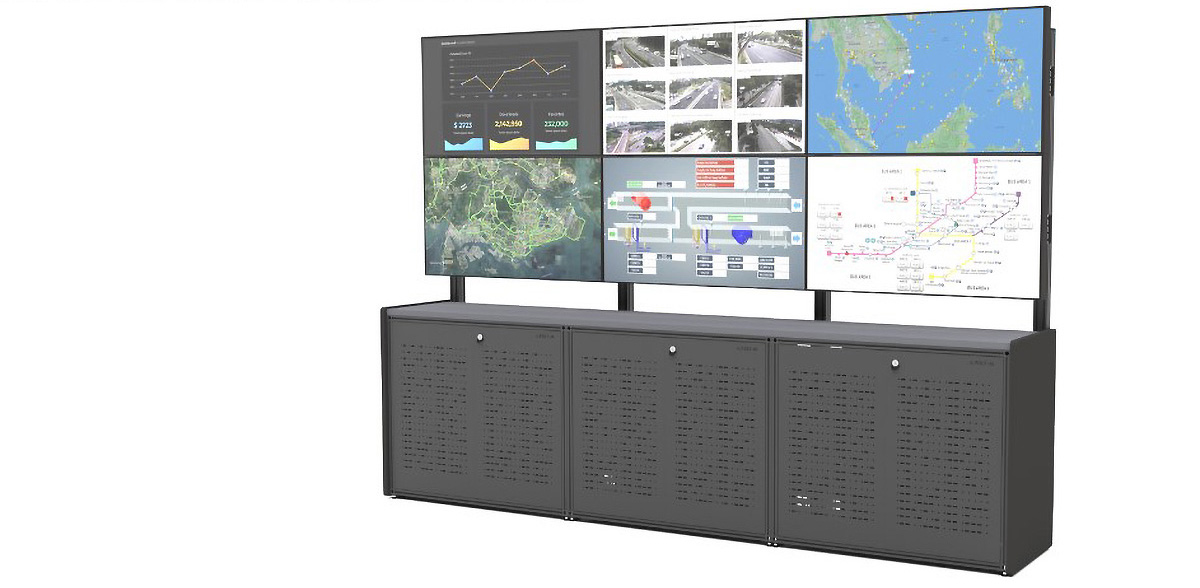 EXPANDING VISIONS
UNLIMITED CONFIGURATIONS

The MAX3 MATRIX Console is a modular multi-display mounting system that revolutionises the way Videowalls are constructed. Utilising the ultra efficient MAX3 modular frame system, the MAX3 MATRIX Console not only provides mounting for flat screen displays of different sizes and user functions but also ample storage for related equipment efficiently.
FEATURES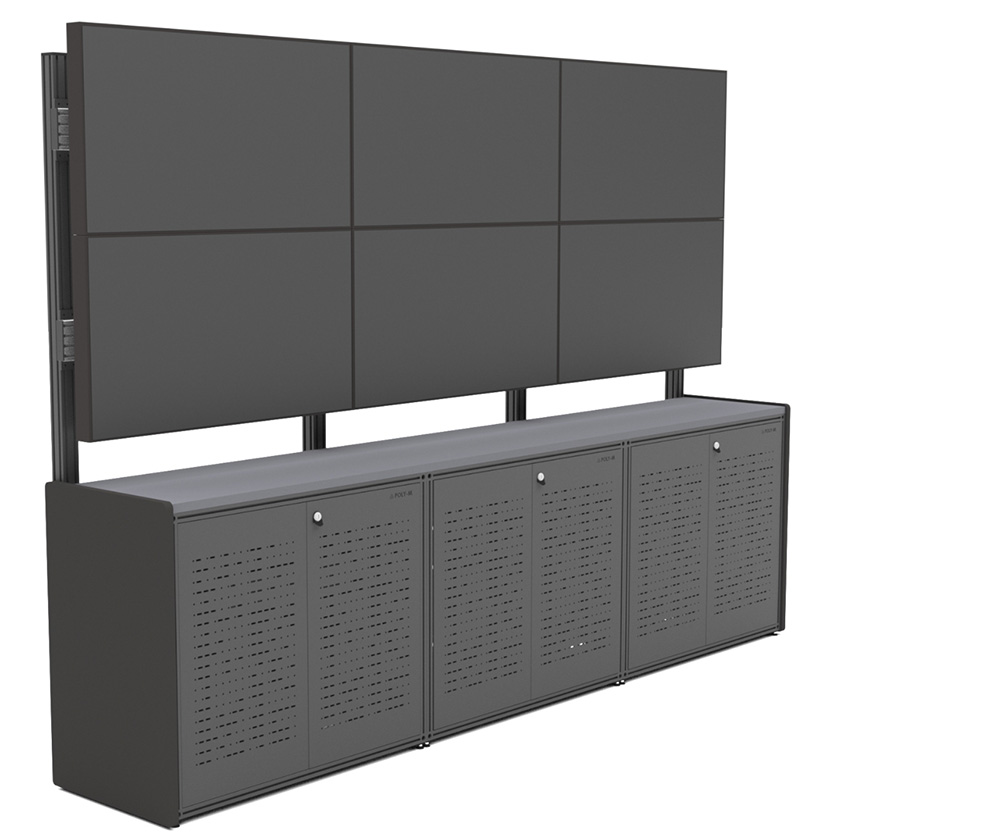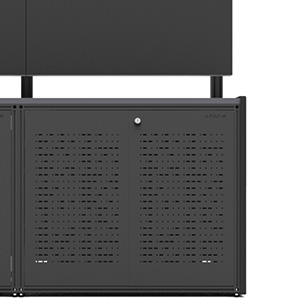 NATURAL VENTILATION
Heat generated by equipment in equipment enclosures is a common problem.
The MAX3 Matrix Console provides maintenance free ventilation to keep essential equipment running at optimum temperatures.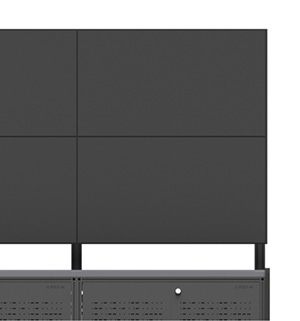 FLEXIBILITY
The MAX3 MATRIX Console's unique modular system provides compatibility with different sizes of flat screen displays and applications.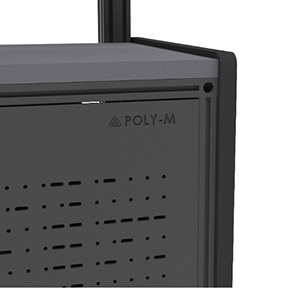 MODULAR CONSTRUCTION
The MAX3 modular frame system allows seamless expansion and reconfigurations limited only by one's imagination.