MAX3 HA SERIES CONSOLE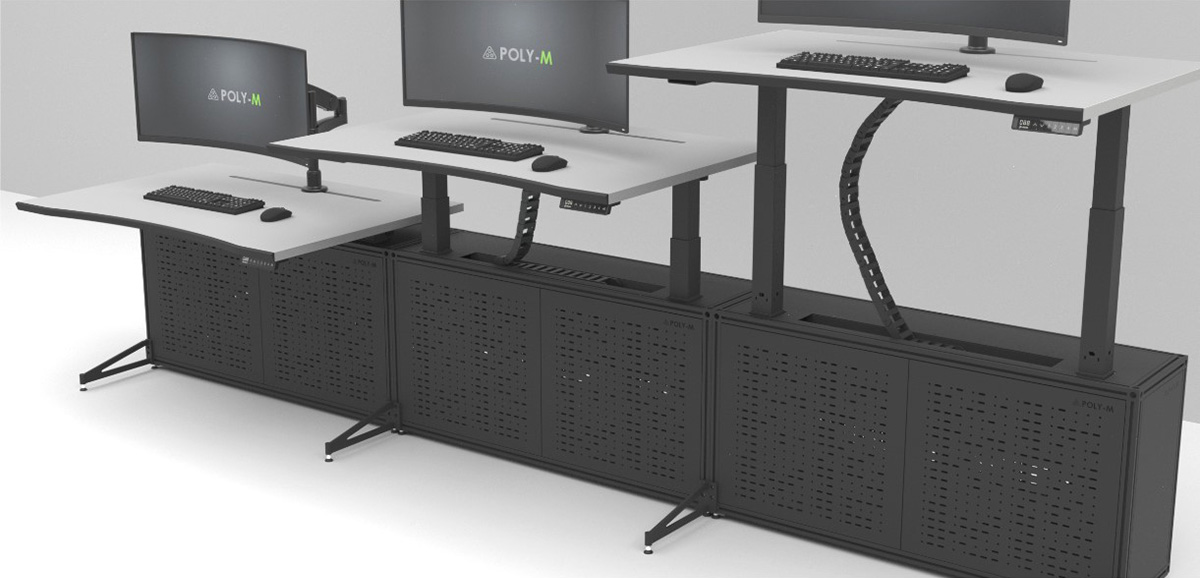 REACHING NEW HEIGHTS
HEIGHT ADJUSTABLE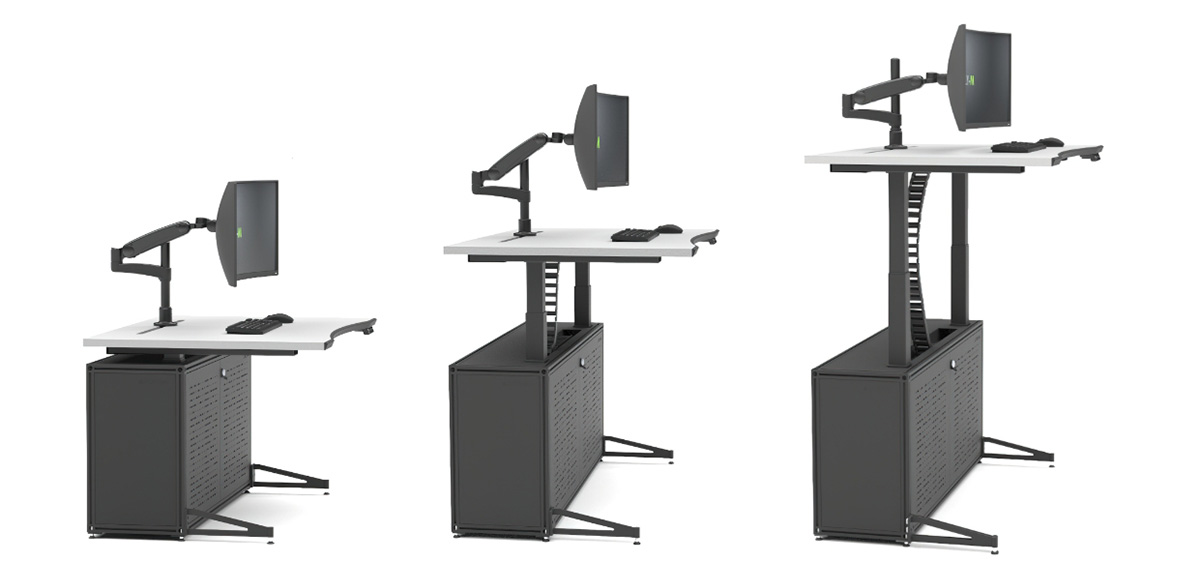 The electric-powered telescopic lifting columns on the MAX3 HA Consoles allow for height adjustable work surfaces, enabling users to work in both standing and sitting positions, helping to reduce the occurrence of musculoskeletal-related health issues.
INNOVATIVE DESIGN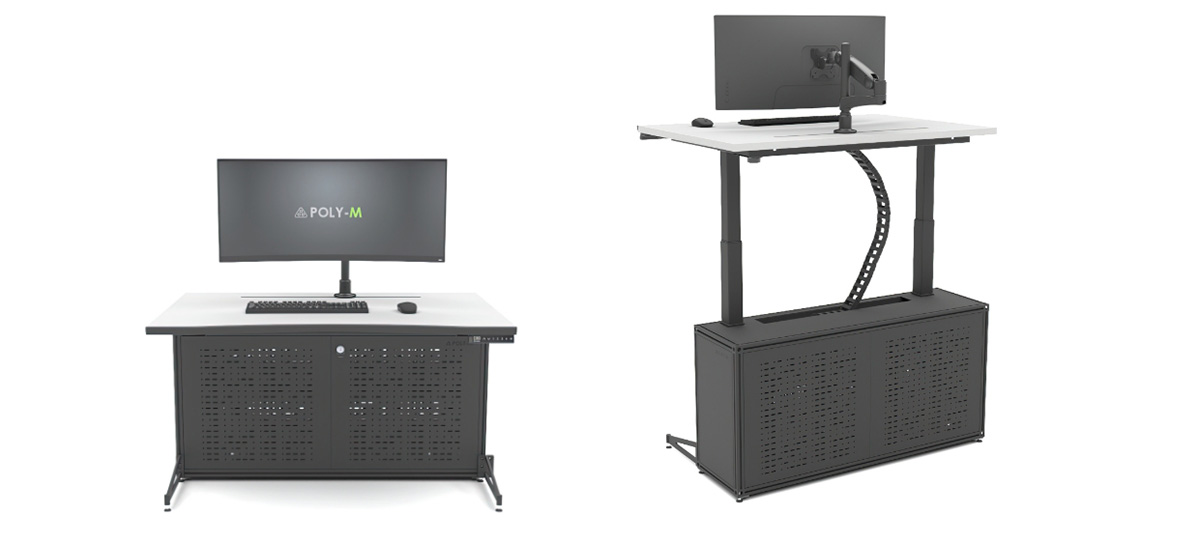 User-friendly hand controls allow the user to make height adjustments on-the-fly and provides memory function to set up to preferred height levels.
Additionally, the integrated cable management system provides a clutterless and functional workspace.
ERGONOMICS

The height adjustable work surfaces allows a wide anthropometric range of users to operate at their optimal desk heights, and the articulating monitor mounts provide unlimited adjustments to match the operator's best viewing angles.